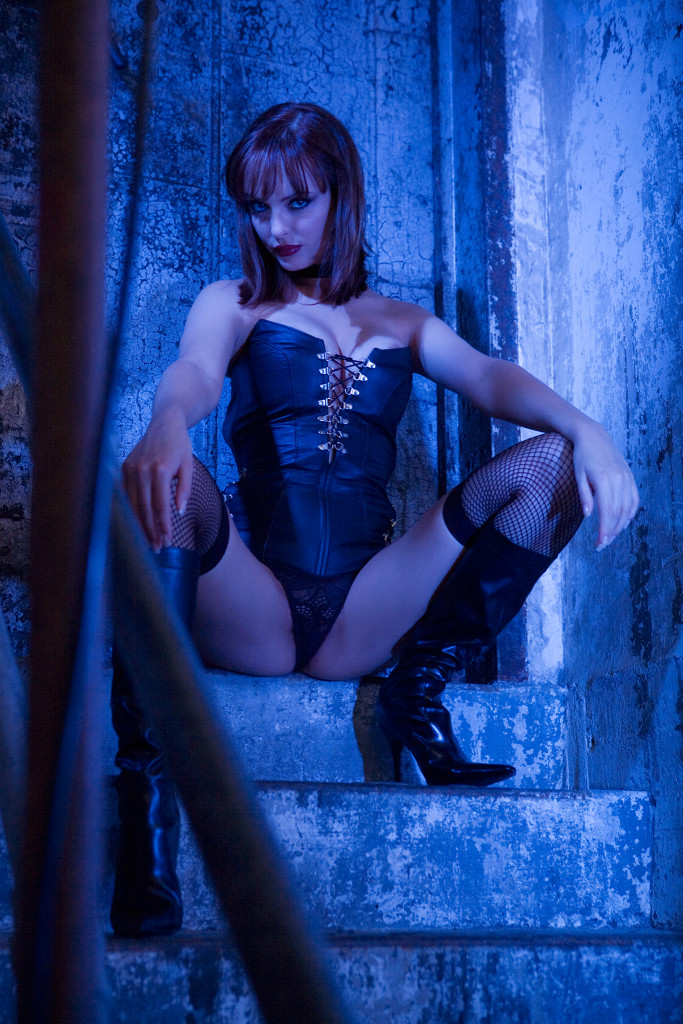 Turn the volume way up sit back and let yourself become entranced.
This shoot will shock you – is that really Shera? She stands confidently in an stairwell, a goth-like dominatrix waiting for the next person who needs some discipline. Her black corset is cinched tightly, thigh high stockings,  black leather boots and her straight, dark hair combined with the smoky makeup complete the look.
Video Length 3 mins 17 secs, R rated contains nudity.